Who We Are
At CorHR, we are a group of dedicated professionals delivering Human Resources consulting and support to entrepreneurial business owners.
Anita Nygaard, SPHR, PHRca, SHRM-SCP
President, CorHR, Inc.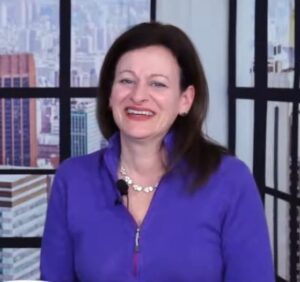 Anita Nygaard is an award-winning HR strategist who has devoted more than two decades to improving employee relations and elevating performance across a wide spectrum of organizations. She has been consulting for more than 350 small and medium-sized businesses since 2004. Anita is consistently recognized by corporate leaders as an innovative thinker who sees the whole picture, understands the complexities of the situation at hand, and intuitively knows how to navigate through them for the benefit of both the organization and individuals involved.
Her HR management and consulting experience spans corporate, field and multi-state operations for mid-sized to Fortune 500 organizations in banking, telecom and high tech. She has provided expert advice to companies in areas including Employee Relations, Organization Development, Benefits, Compensation, Worker's Compensation, Government Compliance and Employee Recognition.
Credentials
M.S., Organization Development, University of San Francisco
B.S., Industrial and Labor Relations, Cornell University
Current Certification: Senior Professional in Human Resources, California HR Professional and SHRM Senior Certified Professional
Completed training with the Coaches Training Institute
Member of the Society for Human Resource Management (SHRM)
Member of the Professionals In Human Resources Association (PIHRA)
Executive Committee Member of ProVisors
Lauren Mead, PHR, PHRca, SHRM-CP, HR Consultant
Lauren Mead has provided expert Human Resources consultation to a variety of businesses for over 12 years.  She specializes in working with small to mid-size and multi-state companies to clarify policies and processes, coach managers on employee relations, recruit talent, administer benefits and deliver training.
Lauren is a results-oriented professional who has worked with many companies across varying industries including: engineering, technology, financial services, call-center, construction and manufacturing. The life stages of these organizations have ranged anywhere from start-ups to fast-growth companies as well as veteran businesses undergoing significant organizational change.
She earned a bachelor's of science degree in Management from Georgia Institute of Technology, and has held certification as a Professional in Human Resources (PHR) since 2007. In addition, Lauren is currently certified as a California HR professional (PHRca), and as a SHRM certified professional.
Rita Conley, MBA, SPHR, SHRM-SCP, Senior HR Consultant
Rita Conley has over 20 years of diverse human resources management and consulting experience in corporate, field, and multi-state operations for small to Fortune 500 organizations in various industries including, architecture, automotive, aerospace, construction, distribution, healthcare, manufacturing, banking, and financial services.
Rita provides expert advice to companies in areas including the following: employee relations, leadership development, training, employee engagement, change management and organizational effectiveness. She received her Master's of Business Administration from the University of Redlands, her coaching certification from Linkage International, and is certified as a Senior Professional in Human Resources (SPHR) and a SHRM Senior Certified Professional.
Rita is currently a member of the Society for Human Resource Management, National Human Resources Association, Orange County Employment Management Association and has served as past Board Member for the Orange County Chapter of the International Coach Federation.
Stephen Keyzers, MSHRM, SPHR, SHRM-SCP, Senior HR Consultant
Steve has over 30 years of experience in Human Resources.  For the first 20 years, he held senior HR management roles with several large multinational Fortune 500 companies, including: Textron, Beckman-Coulter, Seagate, Computer Automation, and Boeing.  Following that, Steve was Managing Director for a boutique HR consulting firm in Newport Beach for 10 years.
Steve partners with business leaders to grow their business through a refined HR strategy that improves productivity and efficiency, an ensures compliance with government regulations while containing labor costs and reducing liability. Always ready to share his knowledge of HR policy with others, Steve is a born educator. He has served as an Instructor of Compensation and Rewards Systems for the Human Resources Management Certificate Program at the University of California at Irvine (UCI) as well as Adjunct Faculty to the Masters Program in the Chapman University system.
Steve earned a B.A. in Business Administration from California State University at Fullerton before receiving an M.S. in Human Resources Management from Chapman University in Orange, California. He holds two current certifications as a Senior Professional Human Resources (SPHR and SHRM-SCP), and is the recipient of a Certificate in International Human Resources.